REFORM Professional Peels
What are REFORM Skincare Peels?
REFORM Skincare Peels are made up of acids that occur naturally in a number of fruits (from where they get their "eco-friendly" name of fruit acids) and dairy products. Glycolic acid, lactic acid salicylic acid, malic acid and citric acid are all examples of AHA's. Glycolic acid was originally extracted from sugar cane, but the acid used in treatment today is synthesized chemically. AHA's affect the cohesiveness of epidermal cells causing detachment of keratinocytes. They can be used daily on the skin in concentrations of 2% to 15% or as a peeling agent in concentrations of 20% to 70%.
Indications for REFORM Skincare Peels:
Freckles Post inflammatory hyperpigmentation
Melasma
Solar lentigines
Actinic Keratosis
Fine wrinkles
Acne
Oily congested skins
Keratosis pilaris
Patients suitable for Skin Booster Peels
All skin types are suitable for REFORM Skincare Peels, however higher percentages may not be suitable for darker skin types.
Patient expectations:
REFORM Skincare Peels will provide an improvement in pigmentation and skin texture. It is not a substitute for deeper peeling or laser resurfacing.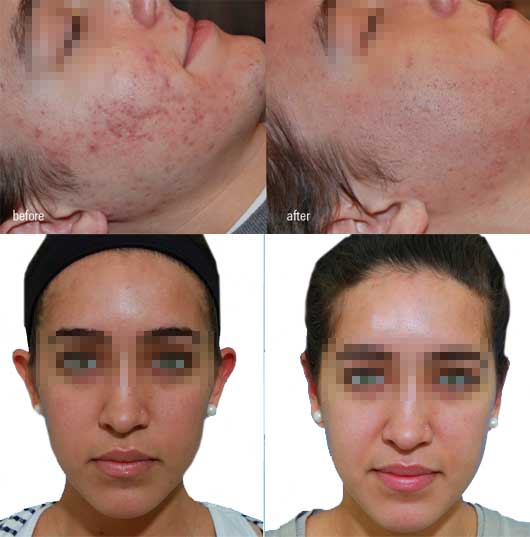 Our doctors are experts in the management of Skin Cancer, Melanoma, Acne, Psoriasis, Atopic Dermatitis (Eczema), Hidradenitis Suppurativa, Lupus, Contact Dermatitis and Hair Loss. They have access to and experience with advanced treatments and technologies that offer the most up to date and best possible care.
Contact Us
THE ADARE CLINIC
Dublin
4 Clare Street, Dublin 2.
Tel: +353 (0)1 676 9810 Dublin
Email: ivan@theadareclinic.ie
_
Adare, Co. Limerick, Ireland
Unit 2, Harvey's Quay, Limerick
Tel: +353 (0)61 395410 Adare
Email: info@theadareclinic.ie