Psoriasis is a common chronic, non-contagious, benign, hyperproliferative and immunological skin condition that is often genetically inherited and sometimes associated with disorders of the joints and nails (affecting 2% of the population). It affects female and male patients equally. There is no cure for psoriasis but there are many effective treatments to keep it under control. Psoriatic arthritis can causes swelling and stiffness in the joints and this aspect of the condition would be managed by a rheumatologist alongside your skin specialist.
Skin affected by psoriasis is red and scaly. The skin changes of psoriasis are often well-defined red plaques with a surface white scale. It can have a different appearance in certain sites like underneath the breasts, axillae or groin. Patients sometimes complain of itch or burning. Certain sites like the scalp or the groin can be particularly itchy. Some patients find the app
Chronic Plaque Psoriasis – this is the most common. It is easily recognised by the appearance of the well-defined red, raised, plaques with adherent thick silvery scale.
Guttate Psoriasis – this is commonly the first presentation of psoriasis at the clinic. The patient has multiple small plaques of psoriasis all over the body and this will not always be recognised by the GP. It is often preceded by a streptococcal throat infection (some doctors advocate removing tonsils) and can clear completely or persist (patients whose rash persists are far more likely to have a positive family history of psoriasis).
Palmo-plantar psoriasis – this is psoriasis affecting the palms and soles. This is always associated with smokers. Treatment does not always work.
Nail psoriasis can affect the cosmetic appearance of the nails (thickening and yellowing of the nails). Female patients are bothered by this but sometimes nail varnish will camouflage it. Functional problems with the nails are far more serious. There can be separation of the nail plate from the nail bed which can make opening boxes etc very difficult and painful. Topical treatments for nails are not especially effective and sometimes oral medication will need to be discussed.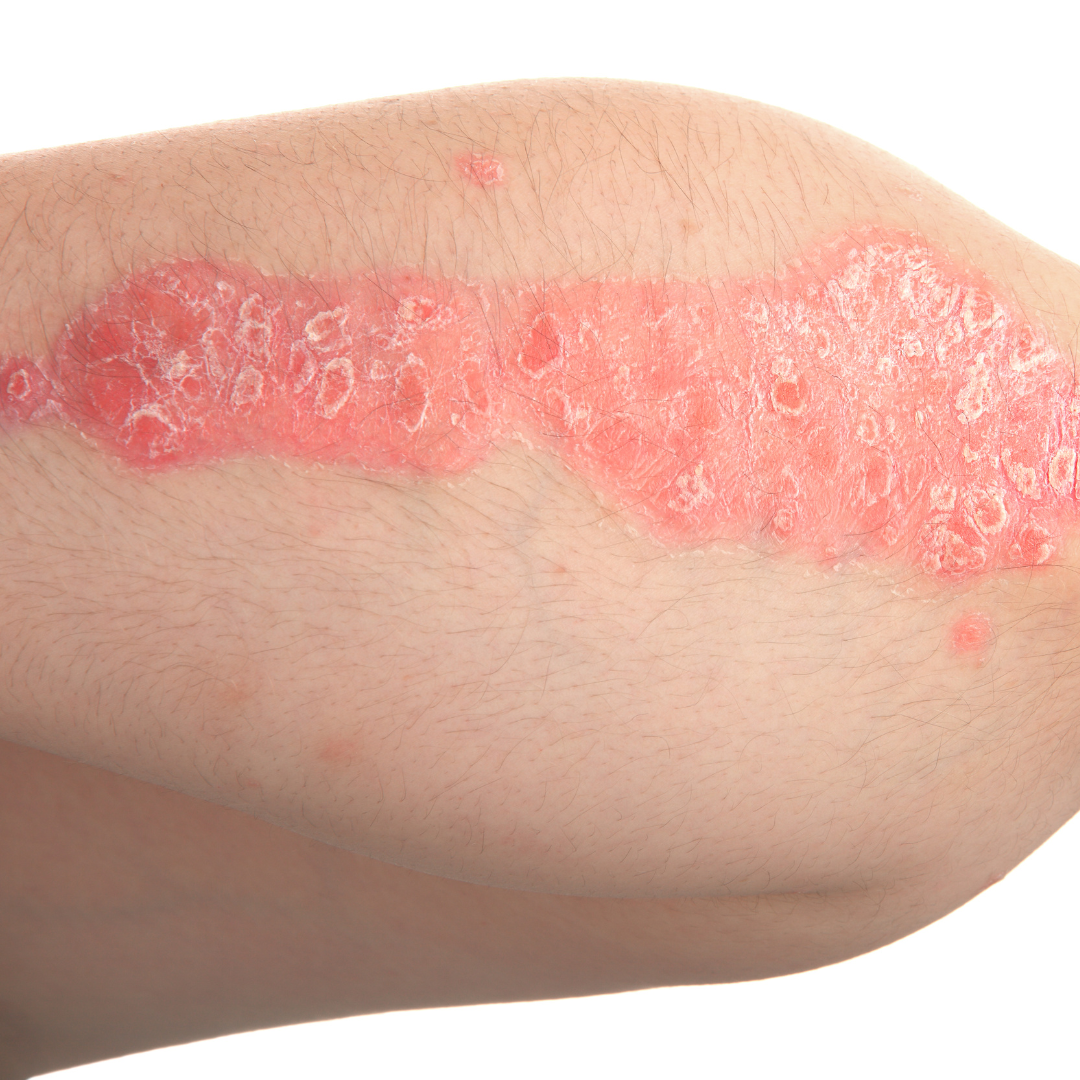 Consultation
An initial dermatology consultation is required to properly diagnose and recommend a treatment plan.
Our doctors are experts in the management of Skin Cancer, Melanoma, Acne, Psoriasis, Atopic Dermatitis (Eczema), Hidradenitis Suppurativa, Lupus, Contact Dermatitis and Hair Loss. They have access to and experience with advanced treatments and technologies that offer the most up to date and best possible care.
Contact Us
THE ADARE CLINIC
Dublin
4 Clare Street, Dublin 2.
Tel: +353 (0)1 676 9810 Dublin
Email: ivan@theadareclinic.ie
_
Adare, Co. Limerick, Ireland
Unit 2, Harvey's Quay, Limerick
Tel: +353 (0)61 395410 Adare
Email: info@theadareclinic.ie