Fractional RF with Needling
SECRET RF System Volumetric Tightening
Why SECRET RF ?
SECRET RF is the result of the connection between radio frequency and micro needle therapy systems.
It is a minimally invasive fractional RF device with 25 RF electrodes (the micro-needles).
It provides direct heating to both the epidermis and dermis by precise control of the depth of needles from 0.5 mm to 3.5 mm.
The treatment has minimum downtime – erythema and swelling lasts for 1 to 3 hours after the treatment.
Accuracy of 0.1 mm!
Volumetry volume.
Unique effects of direct RF heat, minimally invasive fractional radiofrequency micro needles.
Original Fractional RF.Concentrated strong radio wave energy, in order to maximise the effects of RF.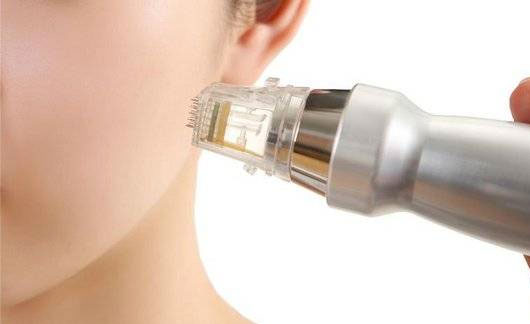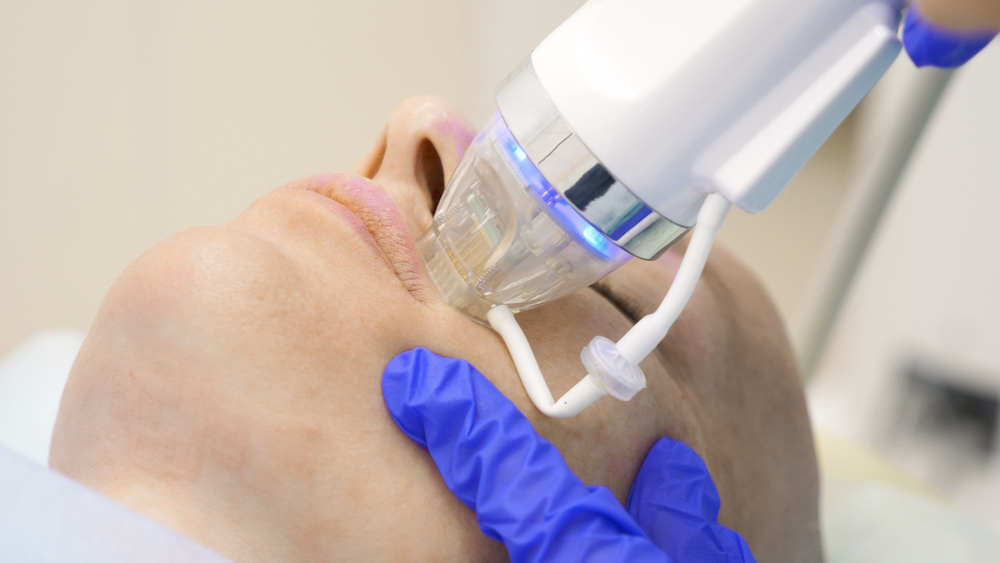 Effects visible immediately after the treatment of SECRET RF:
Significant improvement in skin tension lines of the jaw
Improve skin elasticity
Improvement in skin tone
Wrinkle reduction
Reduction of discoloration
Decreased activity of the sebaceous glands in both the treatment of seborrhoea of ​​the skin of the face, as well as hyperhidrosis
The clinical results seen one month after treatment are:
Improve skin tone and fading hyperpigmentation (93%)
Reducing pores in the face (87%.)
Appearance of fine lines and wrinkles (77%)
Improvement in skin tightening of the face (70%)
Reduction of nasolabial folds (57%)
Cost of Treatments.
One area treatment (face or neck or décolletage) €600. A course of 3, which is advised for optimum results is €1350. That's a saving of €450.
Special offer for Face and neck combination is €2250.
Treatments are performed every 2nd week for 6 weeks and a visible improvement in your skin will be seen at this stage.
Following the treatment and using the correct skincare products and treatments, results will also improve with most visible results at 6 months.
Contact us for more details at info@theadareclinic.ie
Less pain, no side effects, no recovery.
Advanced controls input relatively painless electrodes using advanced technology "Shock Free Needles".
Impressive results visible immediately after the treatment.
Non-surgical facelift.
SECRET RF device is used to rejuvenate the skin, improving its elasticity, and in the treatment of acne scarring by the use of the reserve power of the healthy tissue surrounding the treatment zone.
The treatment does not affect daily life. After the treatment, erythema and swelling lasts from 1 to 3 hours.
With sophisticated technology, strong energy is delivered directly to the target area. It covers the entire face: the centre of the forehead, flabby cheeks, areas around the eyes and jaw line.
Fractional Laser + Deep Dermal effect of RF.
The goal of the treatment is both the epidermis (Fractional laser) and the deep layers of the dermis (RF).
Control depth: 0.5-3.5 mm, finely adjustable 0.1 mm.
Indications for SECRET RF system:
Advanced aging and photoaging of the skin

Wrinkles and skin laxity

Deep scars

Duchenne

Excessive sweating

Stretch Marks

Pigmentation

Body tightening ie. legs, arms
Contact Us
THE ADARE CLINIC
Dublin
4 Clare Street, Dublin 2.
Tel: +353 (0)1 676 9810 Dublin
Email: ivan@theadareclinic.ie
_
Adare, Co. Limerick, Ireland
Unit 2, Harvey's Quay, Limerick
Tel: +353 (0)61 395410 Adare
Email: info@theadareclinic.ie