Other skin conditions we treat
Keratosis Pilaris
is a common, harmless skin condition that causes dry, rough patches and tiny bumps, commonly on the upper outer arms, and less commonly the outer thighs, cheeks or buttocks and thighs.
This is a very common presentation to the Dermatology clinic. It is treated with glycolic/lactic/salicylic acids and creams for home use (your Doctor will recommend suitable products) or alternatively a course of chemical peels can be performed at the clinic.
Patients are usually very pleased with the results but while the peels and creams make the skin much softer and in better condition they do not completely remove the tiny bumps.
The condition may eventually go away on its own.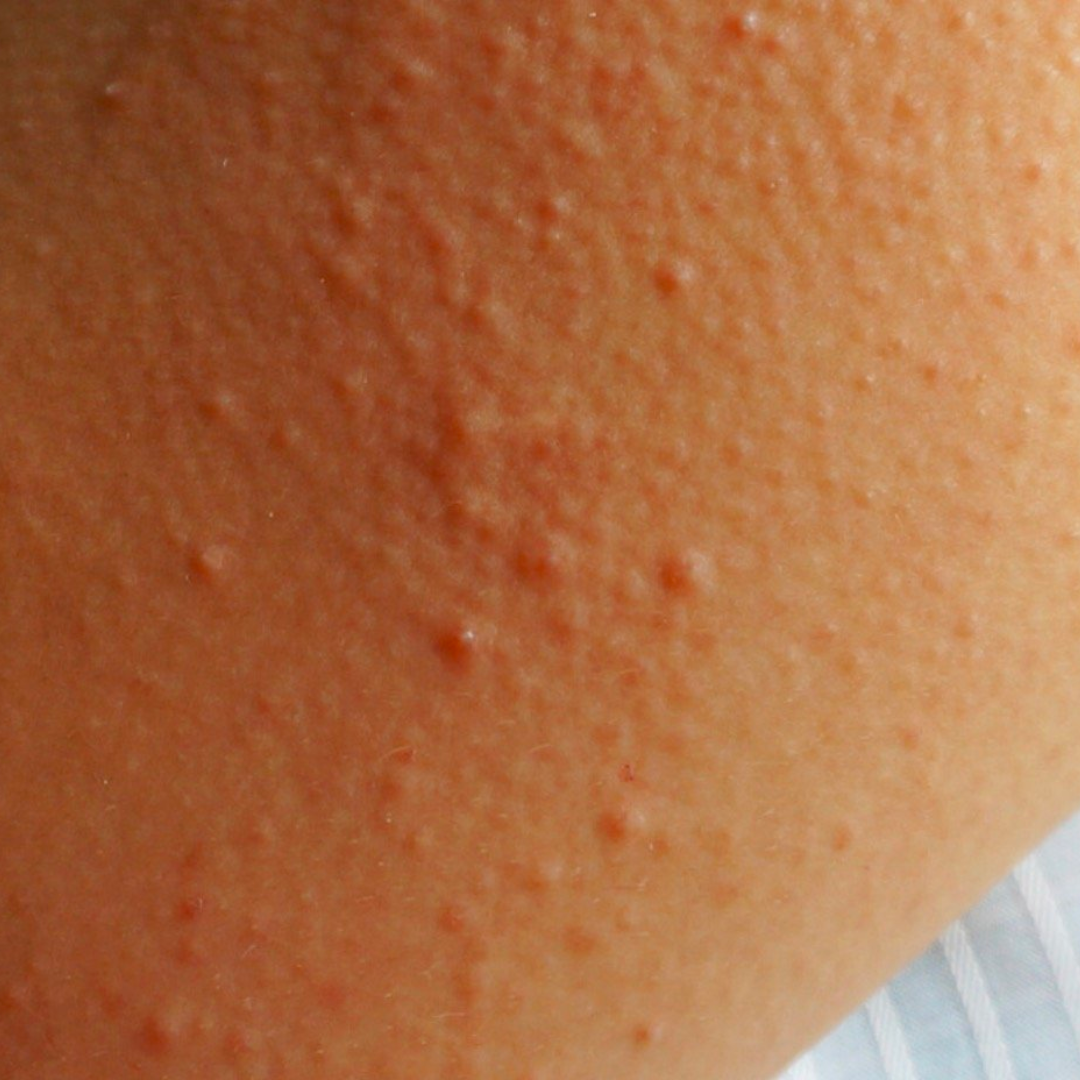 Consultation
An initial dermatology consultation is required to properly diagnose and recommend a treatment plan.
Our doctors are experts in the management of Skin Cancer, Melanoma, Acne, Psoriasis, Atopic Dermatitis (Eczema), Hidradenitis Suppurativa, Lupus, Contact Dermatitis and Hair Loss. They have access to and experience with advanced treatments and technologies that offer the most up to date and best possible care.
Contact Us
THE ADARE CLINIC
Dublin
4 Clare Street, Dublin 2.
Tel: +353 (0)1 676 9810 Dublin
Email: ivan@theadareclinic.ie
_
Adare, Co. Limerick, Ireland
Unit 2, Harvey's Quay, Limerick
Tel: +353 (0)61 395410 Adare
Email: info@theadareclinic.ie