Introducing the latest skin booster technology – Juvenus 
This exciting new PDRN (Polydeoxyribonucleotide) technology is the latest edition to the world of aesthetic Medicine. It bridges the gap between superficial skin treatments and the more invasive dermal fillers. This new injectable has been developed to treat a variety of skin concerns on the face and body including wrinkles, loss of skin firmness and skin tone and elasticity.
Thanks to its biochemical properties, Juvenus helps restructure and rejuvenate the skin tissue.  It helps improve skin elasticity and is effective against the signs of ageing. The clear, elastic, injectable gel is based on polymerized polynucleotides (PDRN) and shows several positive effects on the skin. It also creates an anti-oxidative effect that can lead to the amplification of protective activity against free radicals, while the hydrophilic and polyanionic structures enable PDRN to bind water molecules, resulting in an intensive moisturization of the tissue along with the creation of an optimal environment for new fibroblast growth.
Juvenus comes in 2 different strengths medium and strong. It can be used to treat difficult to manage areas like back of the hands, necks, peri-oral wrinkles, upper lip lines that have traditionally needed deep resurfacing techniques like CO2 laser or phenol peeling. While it will not replace phenol peeling or CO2 laser it is an alternative treatment that will help treat these areas.  Also, it does not have the pain and significant downtime associated with the other procedures.
Juvenus is injected into the affected areas with a small needle. It is slightly uncomfortable but well tolerated.  There may be some bruising after the procedure.
Treatment with Juvenus should ideally be repeated 2-3 times at intervals of 2-4 weeks. Excellent results are achieved by repeated treatments at regular intervals.
.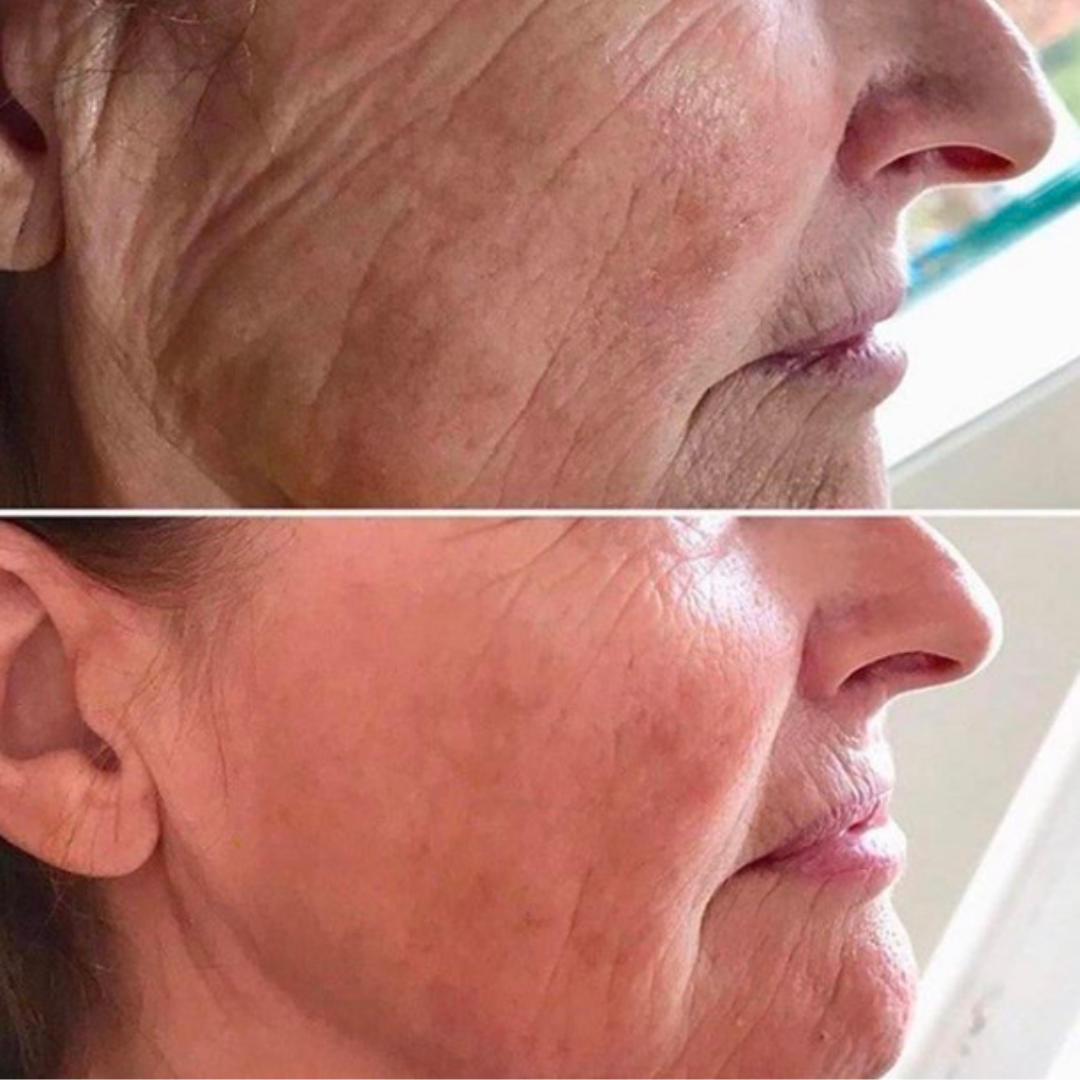 Face, Neck, Hands, belly, Legs, Thighs
Special offer, course of 3 for €999.

An aesthetic consultation must be booked prior to treatment to access suitability. The cost of this consultation will come off the treatment price.
Our doctors are experts in the management of Skin Cancer, Melanoma, Acne, Psoriasis, Atopic Dermatitis (Eczema), Hidradenitis Suppurativa, Lupus, Contact Dermatitis and Hair Loss. They have access to and experience with advanced treatments and technologies that offer the most up to date and best possible care.
Contact Us
THE ADARE CLINIC
Dublin
4 Clare Street, Dublin 2.
Tel: +353 (0)1 676 9810 Dublin
Email: ivan@theadareclinic.ie
_
Adare, Co. Limerick, Ireland
Unit 2, Harvey's Quay, Limerick
Tel: +353 (0)61 395410 Adare
Email: info@theadareclinic.ie