The Cutera Laser Nd:Yag
combines the ideal laser wavelength with the most flexible parameters to deliver a superior vascular laser system. It treats a broad range of vessels from tiny spider veins to deep blue reticular veins quickly, safely and effectively. Patients with dark, light or tanned skin can experience outstanding results.
How does Cutera Laser Vein Therapy work?
The Cutera Laser delivers pulses of light energy which cause the blood within the veins to coagulate, eventually destroying the vessel which is later reabsorbed by the body. Blood flow will then be redirected to veins deeper below you skin's surface, where it should be. The Cutera Laser features unique design and wavelength that allows treatment of all skin tones. Your Doctor will advise if the Cutera Laser Vein is suitable for you.
What types of veins can be treated?
The Cutera Laser can remove unsightly veins from all parts of the body. Small facial veins (or "telangiectasias") can be treated without bruising or complication. Spider veins and large blue leg veins can also be treated with excellent results although there can be bruising for 10-15 days after this procedure.
Do the treatment sessions hurt and is there any downtime?
Most patients experience a stinging sensation as the pulses of energy are delivered through the hand piece. Although no local anaesthesia or pain medication is typically required, it will depend on the patient's pain threshold, number and size of veins treated and if analgesia is required it is no problem. Following the treatment there is no pain.
On the legs, the chances of bruising are much higher than the face because the larger thread veins will absorb more energy. The period of bruising varies from 5-15 days (sometimes longer) and sometimes there will be PIH (post-inflammatory redness/hyper pigmentation) which might take longer to fully resolve. In rare instances blistering may occur.
Unlike sclerotherapy, compression stockings are not essential following laser therapy but are still advised as it will enhance the results.
What are the possible side effects?
Bruising after treatment of leg veins is likely and some discolouration can persist for up to 6 weeks. Redness or blistering can occur although blistering is rare. Infection or scarring is possible but unlikely.
How does this compare to Sclerotherapy?
Sclerotherapy is a procedure carried out by your Doctor where a sclerosant material (liquid or foam) is injected with a needle into the veins. Support hosiery needs to be worn after the procedure for at least 3 weeks.
Sometimes a combination of sclerotherapy plus laser (at different intervals) is required for optimal results. In some areas for example under the ankle/feet, injection of sclerosant is considered dangerous as inadvertent injection of the sclerosant into an artery is a dangerous and very possible complication. In these cases the laser would be considered much safer. Sclerotherapy for varicose veins will be part-covered under some insurance policies (although not spider veins) however the cost of laser therapy is not reimbursed by insurance companies and is more expensive.
Are there any restrictions on my activity after treatment?
Patients generally resume most normal activities immediately after treatment. However it is recommended that strenuous activities are avoided for 72 hours after treatment; gym or other sports, spa, massage, swimming pool/Jacuzzi or anything that can increase the blood flow should be avoided.
When will I see results?
Most patient find that the majority of treated veins have show significant improvement within 2-6 weeks of treatment. However the final results may not be apparent for several months. Over time it is possible for new veins to appear but these can also be treated with the Cutera laser.
How many treatment sessions will I need?
It depends on the number, colour, and size of the vessels being treated and maintenance therapy may also be needed in the future. Sometimes a combination of laser and sclerotherapy is required.
What will the treatments cost me?
You will have to book in for a consultation first for the Doctor to assess the veins.
Laser vein treatment for legs is €600.00 per treatment or 3 sessions for €1350.00 The treatments are carried out every 6 weeks. Sclerotherapy is €200 for one session or a course of 6 sessions for
€999 (also done every 6 weeks).
If you have private health insurance this will part cover the cost of sclerotherapy for varicose veins only, not for spider veins, which are considered cosmetic.
Laser veins removal is not covered by private health insurance.
Our doctors are experts in the management of Skin Cancer, Melanoma, Acne, Psoriasis, Atopic Dermatitis (Eczema), Hidradenitis Suppurativa, Lupus, Contact Dermatitis and Hair Loss. They have access to and experience with advanced treatments and technologies that offer the most up to date and best possible care.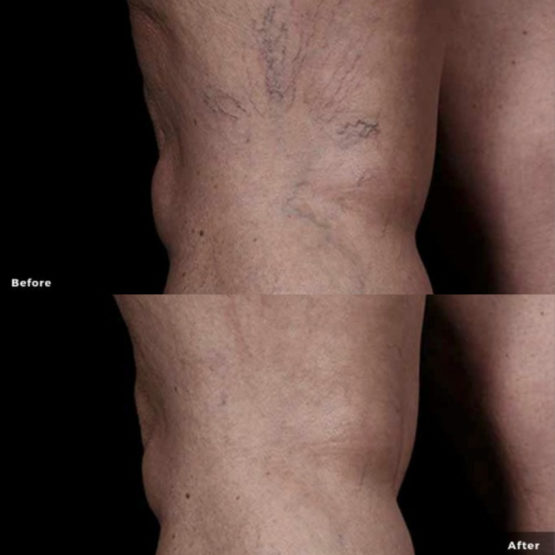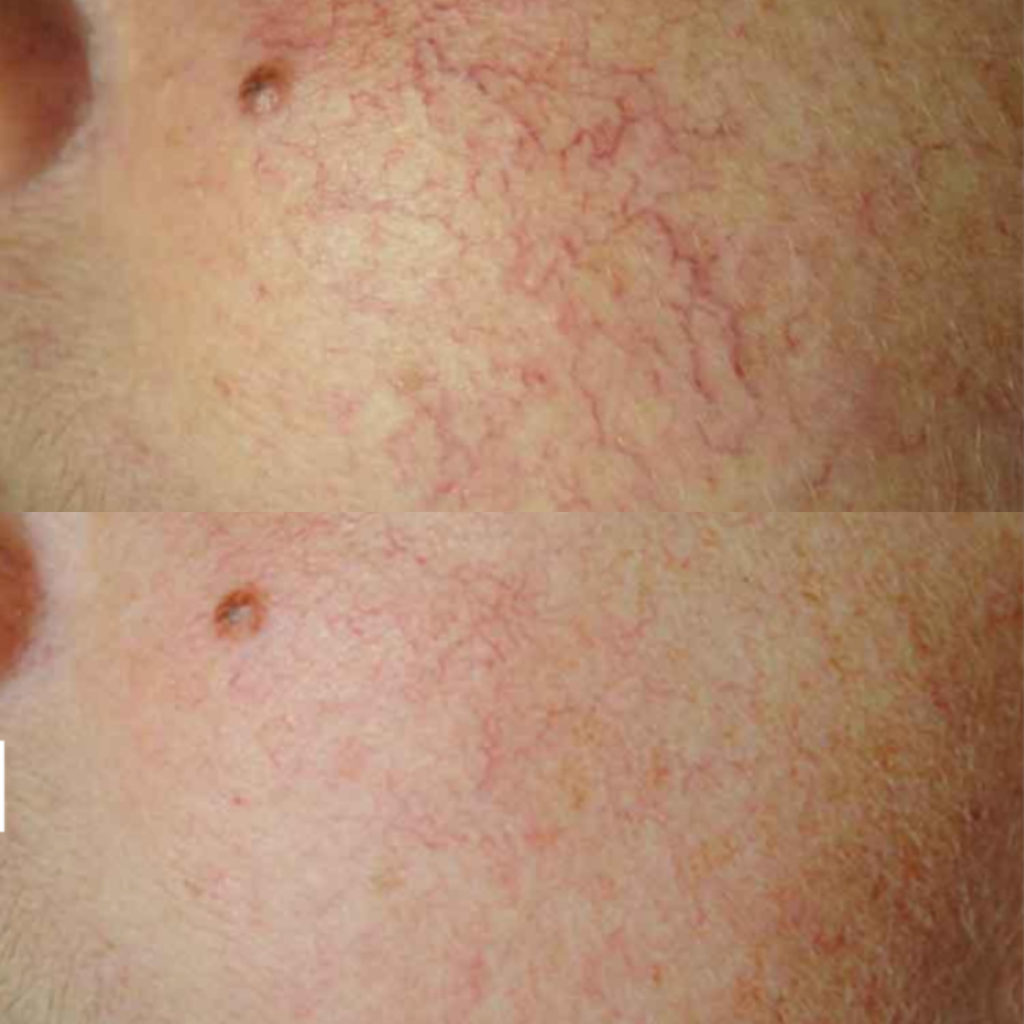 Contact Us
THE ADARE CLINIC
Dublin
4 Clare Street, Dublin 2.
Tel: +353 (0)1 676 9810 Dublin
Email: ivan@theadareclinic.ie
_
Adare, Co. Limerick, Ireland
Unit 2, Harvey's Quay, Limerick
Tel: +353 (0)61 395410 Adare
Email: info@theadareclinic.ie