Melanocytic Nevi (Pigmented Moles)
Melanocytic Nevi are pigmented moles. The word "melanocytic" means that they are made up of the cells (melanocytes) which produce the dark pigment (melanin) that gives the skin its colour. Melanocytes cluster together to form naevi.
Most nevi are benign or harmless, but patients with increased number of moles (greater than 50) have higher risk of developing Malignant melanoma. Moles can be removed surgically but will always leave a scar and are generally best left alone. If there is doubt as to the diagnosis or the patient reports a change in the mole, then the mole may need to be cut out and examined under the microscope. 
If the patient has a large amount of moles they should self-examine monthly for moles that are growing or changing in size (getting bigger), in colour (getting darker, or developing new colours), in shape (developing an irregular edge). A mole that bleeds or itches should be seen and examined by your Doctor/skin specialist without delay.
Patients who are high risk for developing skin cancer should consider attending a skin specialist for regular mole screening where all the moles are examined using Dermoscopy. Proper sun protection is necessary- see section on "protecting yourself from the sun"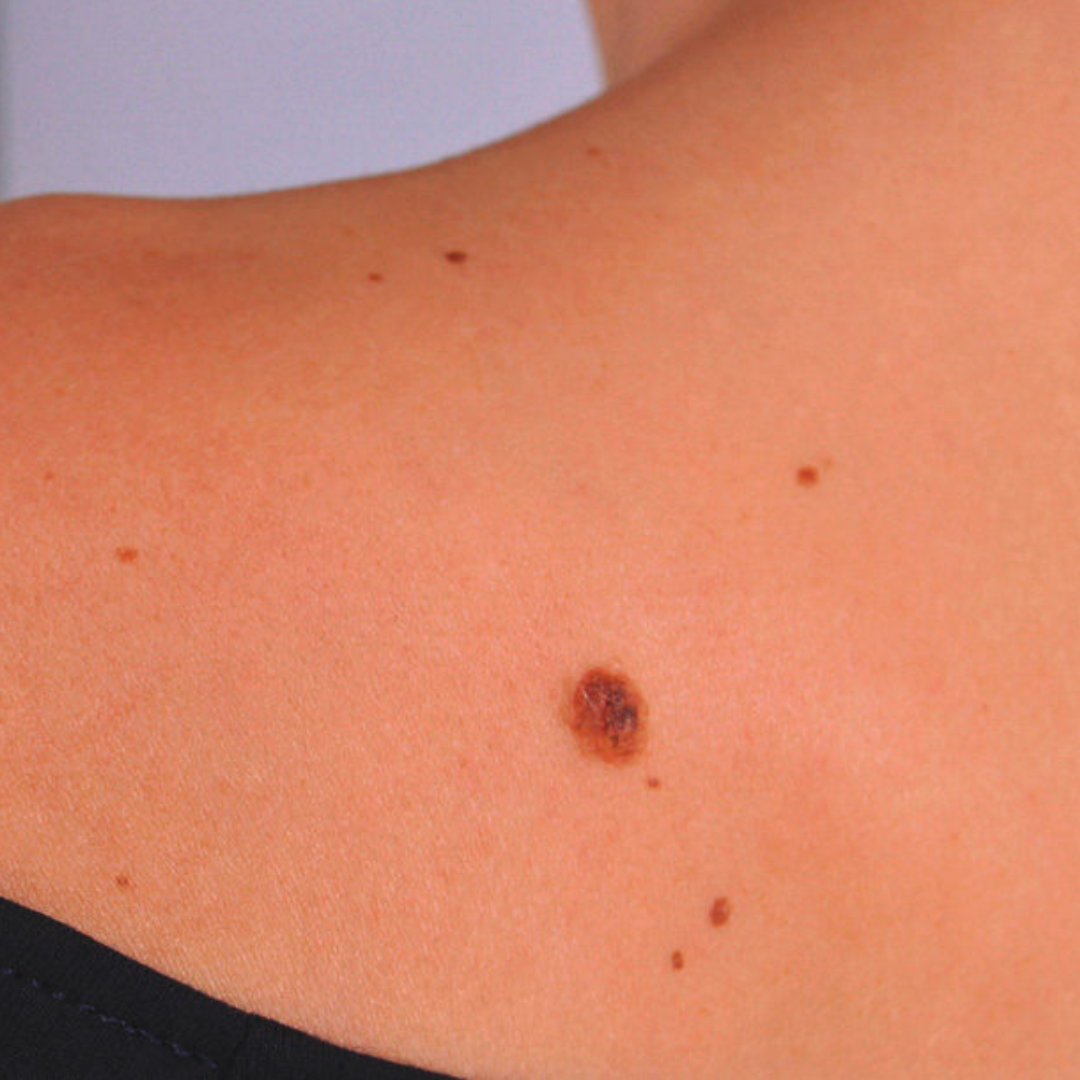 Our doctors are experts in the management of Skin Cancer, Melanoma, Acne, Psoriasis, Atopic Dermatitis (Eczema), Hidradenitis Suppurativa, Lupus, Contact Dermatitis and Hair Loss. They have access to and experience with advanced treatments and technologies that offer the most up to date and best possible care.
Contact Us
THE ADARE CLINIC
Dublin
4 Clare Street, Dublin 2.
Tel: +353 (0)1 676 9810 Dublin
Email: ivan@theadareclinic.ie
_
Adare, Co. Limerick, Ireland
Unit 2, Harvey's Quay, Limerick
Tel: +353 (0)61 395410 Adare
Email: info@theadareclinic.ie